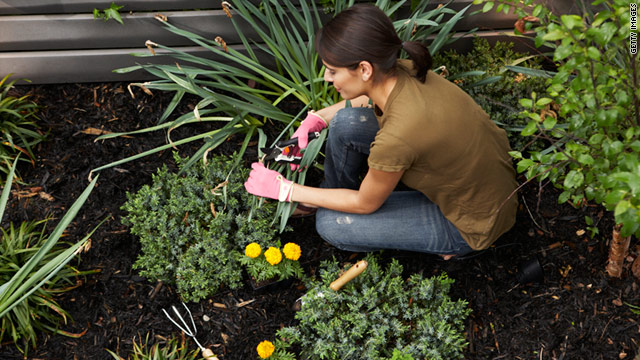 Believe it or not, this is the truth, after reading this article I feel that gardening is the way to go. It's incredible how the multiple benefits that this simple activity can bring to your life. It also took me back to so many good memories of the real good times that I have spent on the outside. Not to mention our families and how important it is to spend time in open spaces with them. Our kids are spending more time indoors that they used to before. The other day I read a research report which concluded that children in the U.S. spend less time outside than a federal prisoner that only is allowed to 1/2 hour a day.
Some of the benefits of gardening may surprise you
It reduces depression (better mental health).
Stress relief
Exercise
Low the risk of dementia
Nutrition (what you grow is the best food you can eat).
Read this article at
http://www.cnn.com/2011/HEALTH/07/08/why.gardening.good/
and tell me after knowing all the benefit that gardening offers to your life that it is not worth to give it a try.